Dear Fellow Alumnae,
St. Vincent's Academy is my employer, but the story goes much deeper than "just a job." This wonderful institution has been an important part of my life since I was old enough to stumble into the next block wearing a Halloween costume to trick-or-treat at the convent of the Sisters of Mercy. They were happily awaiting me and all the other neighborhood ghosts and goblins.
The Sisters are awaiting your daughters to give them the opportunity of a lifetime… a St. Vincent's Academy education. Five generations of women in my family received that special gift. Most of the women in my family were professional women, some well ahead of their times. They became nurses, accountants, teachers, speech pathologists, and social workers, and one became a nursing Sister of Mercy. They were women who set out to contribute to and enrich their world.
Today, St. Vincent's continues to produce impressive, educated, caring women steeped in a Christian, value-based background. It is a privilege to continue my association with St. Vincent's by serving as the Director of Alumnae and Development.
Our three goals are:
Keeping alumnae connected to SVA.
Reducing the cost of tuition through Annual Giving and fundraising events.
Designating monies for scholarships and financial aid.
Though the cost of private education continues increasing, the Sisters of Mercy always have made it part of their mission to keep tuition costs as low as possible while maintaining excellence in education. If you have any questions or concerns, feel free to contact me at 912-236-5505 or loretto.lominack@svaga.net.
Click here to join the Alumnae Association.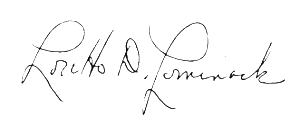 Loretto Lominack
Director of Alumnae Relations